CCOA Overview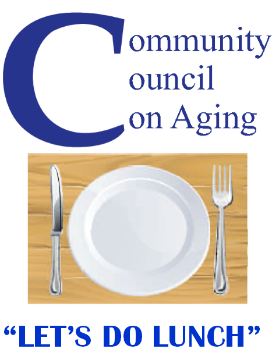 The Gainesville-Hall County Council on Aging has been working to advance the causes of older adults in our community for over 30 years. What began as a group of committed citizens who wanted to see improved care for older adults soon transformed into a nonprofit organization. Since its 501-C-3 incorporation in 1983, the Gainesville-Hall County Community Council on Aging has been a leading senior advocacy organization for the greater Gainesville-Hall County community. Its mission is to advocate and help generate resources for critical services important to older adults. CCOA's first big project as a new nonprofit organization was the establishment of The Guest House in the mid 1980s, a successful day health care and activities center that was located in Gainesville.
For the past two decades, CCOA has provided invaluable support to build and develop the Meals on Wheels and the Senior Life Center programs. CCOA raises private funds to leverage local, state and federal funds, hosts an annual event to acknowledge volunteers, and sponsors an Annual Quality of Life Ceremony that recognizes community leaders whose life's work has made Gainesville-Hall County a better place to live. The Gainesville-Hall County Community Council on Aging has an active board of community members who gather to discuss, strategize and take action on behalf of senior adults.
Meals on Wheels is more than a nutrition program. It's a way for communities to come together to help older adults live comfortably in their own homes for as long as possible. It begins with the generosity of donors and culminates with a group of dedicated volunteers who deliver carefully prepared meals, a daily chat, a smile and The Times newspaper to our family, friends and neighbors throughout Gainesville-Hall County.
The Senior Life Campus is centrally located in downtown Gainesville close to award winning parks, nationally acclaimed medical center, public transit, walking trails, senior housing, government offices, retail shopping, grocery stores, cafes and great restaurants. It's a place where older adults age 55+ can gather, dine, recreate, congregate, learn and fellowship with one another. Each weekday some seventy older adults spend a part of their day at the center sharing a meal, fishing, working on craft projects, participating in wellness events, receiving diabetic foot care, receiving health education, volunteering their time with young people at local schools, working in the computer lab, stretching their limbs with a yoga instructor, breaking a sweat while doing Zumba, or hanging out with club members from the Men in Black, Red Hat Society or Travel Team.
The Quality of Life Ceremony is an annual celebration of a local hero whose life's work has improved our community. Started in 2015, the Community Council on Aging has honored six individuals:
2015 - Henry S. Jennings, Jr., MD
2016 - Mrytle Figueras and Bob Hamrick
2017 - Martha T. Nesbitt, PhD
2018 - Lessie B. Smithgall
2019 - Governor and Mrs. Nathan Deal
The Annual Volunteer Luncheon is CCOA's opportunity to say "thank you" to over 250 volunteers that make Meals on Wheels and the Senior Life Center run so well.
March for Meals is a national event spearheaded by the Meals on Wheels Association of America. Each March, programs across the country take advocacy to a whole new level by hosting special events to raise awareness of the nutritional needs of older adults. In Gainesville-Hall County, local leaders are invited to ride along with volunteers to deliver meals to their constituents. This event never fails to leave local leaders with a great appreciation of this special program.
What matters is not just the years in your life,
but the life in your years.