Meals on Wheels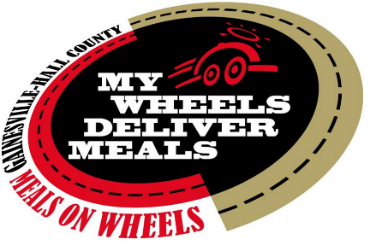 How It Works
In the wee hours of the morning, staff at Valley Food Services in Habersham Georgia gather together to prepare hot, delicious and nutritious meals under designed with the help of a certified nutritionist. At the crack of dawn, a delivery person brings the food in large containers to the Meals on Wheels Kitchen located within the Community Service Center at 430 Prior Street, S.E. and then a group of volunteers package the food into individual food containers. Lastly, a second group of volunteers pick up those meals and carry them to the homes of over 500 Meals on Wheels members.
Eligible Clients
Legacy Link, Inc. is the local agency responsible for approving individuals to receive Meals on Wheels. Typical recipients are Gainesville-Hall county residents age 60 and over and may include their dependent spouse/child. Once Legacy Link staff confirm eligibility, they will forward referrals to the Meals on Wheels Program at the Gainesville-Hall County Community Service Center. The entire start-up process can take up to two months. To determine eligibility, contact Legacy Link, Inc. at 770.538.2650.
Pets Are People Too
Did you know that family's receiving Meals on Wheels can also get food for their cats and dogs? That's right! Pets are people too, or at least we treat them that way. Pets keep us company, warn us of danger and offer comic relief during difficult times, but just like humans, our cats and dogs need their fair share of nutrition. To help offset the cost of caring for pets, the Hall County Human Society donates several pounds of pet food each month to Meals on Wheels and volunteers deliver it to the homes of pet lovers because our pets are family.
Community Importance
The aging process is different for everyone, but if there's one thing most of us share in common it's the desire to age in place and reside in our homes for as long as possible. The key to staying at home and avoiding premature nursing home placement is having the proper supports in place. For some people that looks like lawn care and housekeeping assistance. For others it means a delicious nutritionally balanced meal and a friendly well-check like the ones provided through Meals on Wheels.